Jean-Marc Serra
Patisserie teacher
Patisserie is artistic and you can express yourself through your creations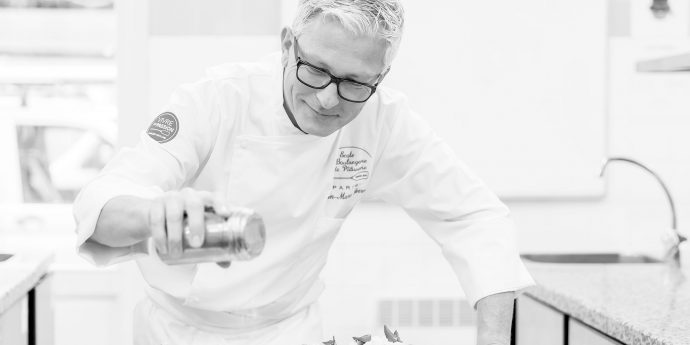 Your career in a few words: I started working as a teacher at the École de Boulangerie et de Pâtisserie de Paris in 2007.
Why did you choose to teach at the School? Passing down knowledge doesn't mean that education is a one-way street – on the contrary. As a teacher, I continue to grow in my professional and personal life thanks to the contact with my students and colleagues.
Your expertise? Spending time with the Compagnons du Devoir taught me the various facets of the profession and the importance of passing down knowledge to future generations.